Self Catering Winter Breaks on the Isle of Mull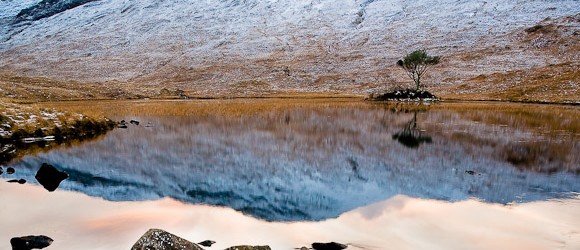 Self Catering Winter Breaks on the Isle of Mull
Self  Catering Winter Breaks on the Isle of Mull. Here on Mull winter is a special time. The summer visitors leave the island a quiet calm comes over us. Mull is never over crowded as we are limited by the ferry's, but in winter it becomes a magical place. If you decide on a Self Catering Winter Breaks on the Isle of Mull, you get to see the fantastic beaches mostly all to your self,  The roads have very few cars and all the wild life even seems to be relaxed. And you may also get the chance to see Aurora and the many stars. You will notice we have very few street lights on Mull so little or no  light pollution on the island. We also have a few spectacular water falls, and plenty of fantastic views. We are here to help you book your Self Catering Winter Breaks on the Isle of Mull.
Here at www.hartofmull.co.uk you can sit on the covered decking. where you can  enjoy the many garden birds visiting the trees surrounding the cabins, and by night see owls and bats fly around by moon light. In the evening you can enjoy the milky way and many stars or just sit out and enjoy the fresh air and relax. Many of our visitors have said they have never slept so well as they have while here, with the fresh winter air a nice walk, Or just  relax in the log heated barrel sauna  for a relaxing time. We are open all year so if you fancy a short  Self Catering Winter Breaks on the Isle of Mull or a  Spring Summer or Autumn one please contact us here at www.hartofmull.co.uk we are always glad to hear from you.
If you decide you would like a Self Catering Winter Breaks on the Isle of Mull, then we have three cabins for you to choose from.  Our log cabin 1, cabin 2 or camping cabin. Both Cabin 1 and 2 can sleep up to 4 people with a double room a twin room and either can be booked with the sole use of our log heated  barrel sauna, Subject to availability 
Our Log Cabin 1 has a bath and shower while  cabin 2 has just a shower. both cabins have a fitted kitchen with all you will need to cater for your self. If you do not want to cook there is a hotel just a 5 minute walk in to the village with a public bar and bar meals and is open all year. Salen also has a very good Italian restaurant open April to October.
Our third cabin is very different from the other cabins we have. It consists of  two cabins one of which is the living/sleeping area with log stove for heating and cooking,  the other cabin is the Sauna for bathing. There is also a composting toilet and a fire pit for out side cooking and siting around the camp fire. the cabin sleeps two adults on a double sofa bed and can also accommodate two children on camp beds. Please note our camping cabin has no electricity and is heated by a stove and candles for light. So it is a true relaxing get away from mod cons.
Please ask for prices  for a Self Catering Winter Breaks on the Isle of Mull. Want a short break, We can offer from 1 night in the camping cabin all year round and three nights in cabin 1 and 2 over the winter months but only full weeks in the main the season .