Isle of Mull Accommodation
 Isle of Mull Accommodation can be as varied as Mull its self.  From Grand Hotels and  Large Houses to wild camping. We like to think our Log cabins are some where in the middle, and give the best of both worlds. Our Cabins have  privacy and the feeling of being hidden away in a forest. Surrounded by trees yet only a 5 minute walk in to the village.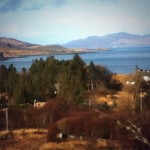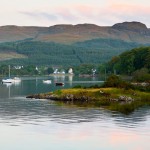 We hope you choose www.hartofmull.co.uk as Your Isle of Mull Accommodation. We find being in Salen you are central to the whole island. Have  easy access to the North, South, East and West you could say all roads lead to Salen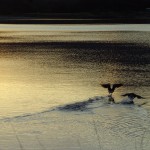 So why choose Hart of mull for your Isle of Mull Accommodation?  Its not just  about location location location. You want a comfy cosy and clean place to come back to at the end of a long day.   You can now add our log heated barrel sauna to laze about in to Cabin 1 or 2 Subject to availability. All our cabins have a BBQ and covered veranda, so what ever the weather is doing you can have shade and shelter while just relaxing your day away.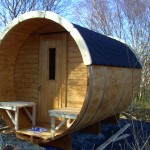 Do you like watching birds and butterflies?  Well because of the trees and wild flowers that are around the cabins we attract many, including Swallows. We like to watch the Swallows as they build their nests under the  overhang on the veranda.  They are a joy to sit and watch as they busy themselves  building their nest and having their young, to seeing the babies take their first flight. Plenty of photo opportunities.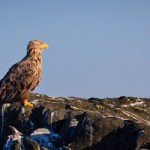 Since we built cabin 1 in 2006 and cabin 2 in 2009,  we have been planting trees and shrubs around both cabins and are now seeing the benefits.
I was looking at Google maps and looked at how  the cabins looked to be set just in a field and could not believe the difference we have made to the area with all the planting, how in less than 10 years it has changed.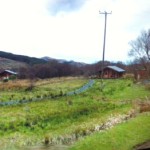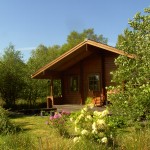 the cabin is hidden now by the trees.