Welcome to Hart of Mull Log Cabin Holiday Accommodation. We hope to make your Self Catering Holiday on Mull one you want to remember for ever. We hope you enjoy our web site. If we can help in any way please get in contact, by phone email or text. Contact details are at the bottom of the page. Book now/check availability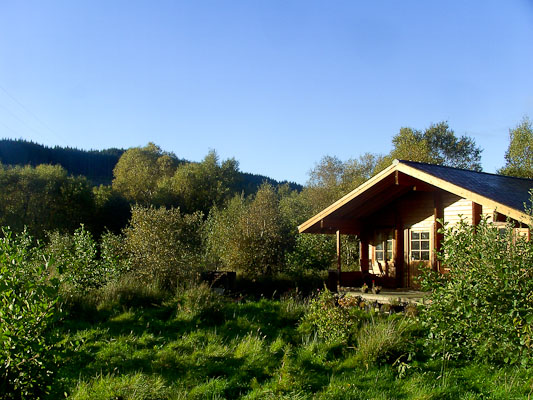 Our Log Cabin Holiday Accommodation business started in 2006 with the building of CABIN 1. We wanted to create accommodation that was built to a high standard which was warm, clean and cosy. Perfectly sized to accommodate families or couples with 2 bedrooms and easily accommodating 4 people. Salen was the perfect place to build being central on the beautiful Island of Mull. Hart of Mull is an ideal base to explore the island.
knowing the special feeling and atmosphere that is experienced when you are in a log cabin. With this in mind we looked to the knowledge of the Scandinavians.  With Hundreds of years Experience in Cabin building to call upon we  imported  cabin 1 from Finland. Building it ourselves to meet all the latest building standards regarding construction and insulation. Both cabins are cosy and warm and need little heating. Because our cabins are well insulated we can offer accommodation throughout the year. Short winter breaks and especially Christmas and new year have proved to be very popular .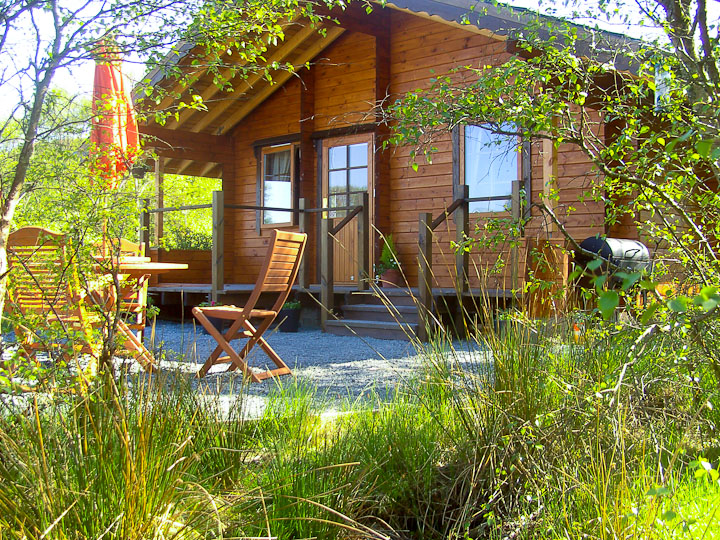 With cabin 1 proving to be very popular we built CABIN 2 in 2009 which is built to the same high standards as cabin 1. We now have a log heated barrel sauna that can be hired for the week with cabin 1 0r 2
The log cabins are set in an area of approx. 1.5 acres, we have planted over 500 native trees and they are now maturing well, along with the original trees they offer a high degree of privacy from each other.
During a recent trip to Finland we were delighted to see some small cabins built of traditional kelo wood and after a bit of research and a few headaches with the Finnish language we were delighted to be able to obtain the same cabins for our sauna and camping cabins. Kelo wood offers an ambiance that cannot be found anywhere else. Kelo wood is pine that has grown in the northern forests around the arctic circle, it died and stood seasoning for decades before being felled then hand scribed and crafted in to the cabins we have here today.
 To Book or check availability of any of Our cabins is just a click away Book Now
Hart of Mull – Perfect for your log cabin holiday
Our Log heated  Sauna can be hired for £30 per week with Cabin 1 or Cabin 2, please ask for availability.
For all Prices please check our Prices page or Book now/check availability check price
To discuss your Isle of Mull log cabin holiday requirements please contact Tim or Diane on 01680 300545 or enter your name, email address and details of your holiday accommodation requirements into our contact form, please provide as much information as possible to enable us to deal with your enquiry efficiently. (*Required Information).