Visitor Reviews Isle of Mull
Welcome to our Visitor reviews Isle of Mull. I hope you find Our Guests comments useful, Not only for our Cabins but for places to visit when you are here on your Holiday. We have many comments in our Visitor books from both cabin 1 & 2 these are a few from Cabin 2 Visitor reviews Isle of Mull.
Cabin 2 was first let in 2009 and our first guests Linda and Paul left this comment : Cabin cosy and warm as promised. Mull is magnificent. Highlights the magical puffins – not to be missed. After this first comment in our Visitor reviews Isle of Mull the guests all followed with good comment here are a few.
* Cabin is cheerful, cosy and comfortable -good for chilling out. Would love to come back.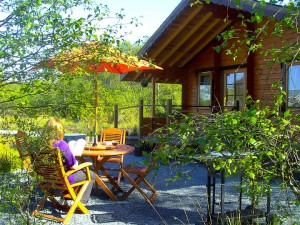 *Amazing holiday, loved the cabin, Can not wait to come back! Recommend a trip to Tobermory Harbour and be patient and you will see the otter -jaw droppingly good fun!!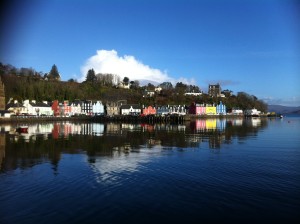 *Cabin a real treat, Mull is great.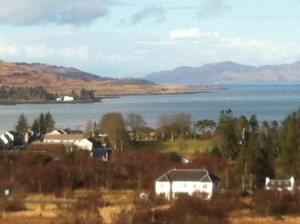 *loved the cabin! Mull is Beautiful. trip to Staffa amazing- go with www.turusmara.com. Beaches at Calgary bay and Iona are Beautiful. We saw Sea eagles while cycling in Glen Frisa. Food at Café Fish in Tobermory is superb.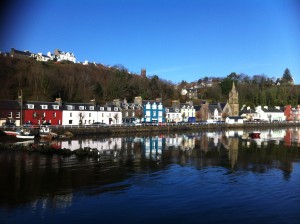 * Cabin cute, cosy and warm what ever the weather. Came for the wildlife and haven't been disappointed: the puffins of Lunga & Staffa , the Eagles, Otters, Seals, etc.. etc..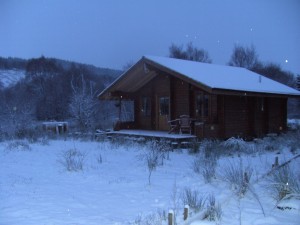 *We have had a wonderful time in your log cabin and on this beautiful Island of Mull. Thank you very much.
*Cabin is Fantastic! Immaculate and well looked after. Mull is great place to visit and we'll tell our friends all about it! Hope to come back soon.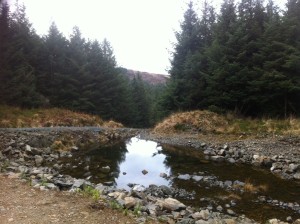 * Delightful cabin, very comfortable, peaceful surroundings. Very hospitable community. plenty of activities.
* Thank you for the log cabin-it is really super, warm & cosy. We have done 300 miles this week – includes very late breakfast-we saw deer (male & female) eagles, seals, and a wild cat by the Aros river. Our daughter caught her first fish and enjoyed horse riding and Calgary beach.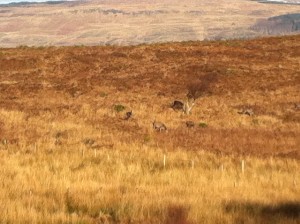 * Magical Mull. Never been before-but will be back. Log Cabin lovely, Island is too. Done some Great walks, been on boat trips from Fionnphort and saw Minke Whale, grey seals and porpoises The Gardens at Torosay are lovely and Duart castle is worth seeing as well. Fantastic Holiday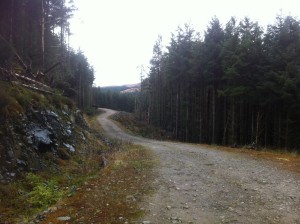 * we have children leave comments as well.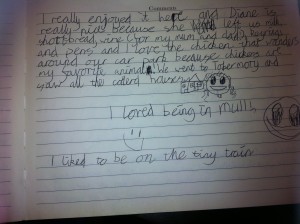 From the first comment in the visitor reviews Isle of Mull to the Last from Ash and Sophie: lovely warm lodge in a great central location to explore Mull. We liked the location/setting of the lodge.
Thank you for reading my blog please feel free leave a comment below or contact us via the contact form opposite we would love to hear from you. You can also like us on Facebook www.facebook.com/hartofmulllogcabins 
Other useful links :- www.facebook.com/campingcabin
                                         www.facebook.com/uksaunasupplies