Visitor book comments for our self catering accommodation can tell you a lot. The visitor book can tell you if the visitors before you had a good time,What they found to do around about the Island, how they found our accommodation,and any trips and restaurants they liked. our visitor book comments for our self catering accommodation  can be read while you are here on your holiday.  The comments about trips etc are helpful while you are  here planing what you are going to do on your holiday.But I think it would also be a help for you to see them before you come as it may help if you know what others think of Hart of Mull's accommodation. So here are a few for you to read.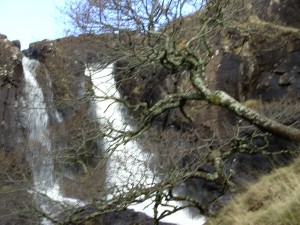 Visitor book comments for our self catering log cabins
Cabin 1
Thank you for a warm welcome-its been a privilege to be the first to stay in this lovely chalet. it's very comfortable and well equipped-making us feel right at home.
Thank you for letting us stay in this sensational chalet,The weather has been magnificent we have truly  enjoyed our stay and our adventures around the mighty Mull.
Many thanks for a very comfortable stay in your cozy cabin
Peaceful,relaxing break-just what we needed.thanks
very comfortable cabin and a warm welcome Mull is a beautiful island with lots to do and see and we where particularly impressed with the wildlife. A holiday to remember
I have enjoyed a wonderful stay here. very relaxed.A beautiful part of the world lovely chalet-don't want to leave
The cabin was excellent it was so well equipped and comfortable
Very convenient for touring mull
Perfect location special tips from the Mellor family made our stay memorable
cabin 2
Mull has indeed been a refreshing break from city life. we have been blown away by the variety of landscapes and wildlife to be seen. We have found the lodge to be warm and comfortable with all the facilities we needed.
lovely wee cabin which was always wonderful to come home to after exploring beautiful Mull.
The cabin was beyond my expectations. So comfortable and warm everything needed is included and everything is nice and clean too. I have had such a great adventure this holiday, with the hills,sea, lochs,rivers,woodland… beautiful!!Thanks for giving us such a great base for our adventures.
Wonderful stay on Mull cottage is lovely and we felt comfortable right away. the island has everything, ocean sandy and rocky beaches,mountains and special flora and fauna.High light was definatly seeing orcas
Wonderful time clement weather perfect accommodation lovely place wildlife:61 bird species seen,deer,otters,dolphins. can't wait to come back.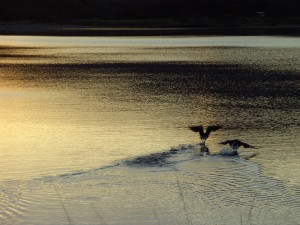 There are plenty more Visitor book comments for our self catering accommodation. But i think there is enough to be going on with. Please feel free to leave us a comment below if you have been to Hart of Mull  or go to our face book page www.facebook.com/hartofmulllogcabins and share your photos and comments. Or if you are thinking of  a holiday please contact us.Many thanks for your time. Tim and Diane Mellor Hart of Mull Self Catering log cabins.